Our workshop designs and ships composite metal-work products manufactured in France. Discover our assembly solutions.
Notre atelier conçoit et expédie des produits de serrurerie en composite fabriqués en France. Découvrez nos solutions d'assemblage.
Safety assemblies in composite materials: Idréva provide comprehensive project support
Idréva is specialised in composite materials. Over many years, we have developed extensive expertise in the composite metal-work and particularly safety structures. Located in the north-west of France between Lille and Nantes – close to Paris -, our teams provide support throughout your projects.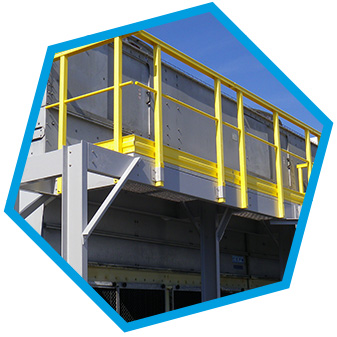 Our metal-work products for ensuring the safety of your facilities
To ensure the safety of your equipment and facilities, Idréva provides a range of composite products adapted to your every need: we manufacture of guard-rails, safety ladders and made-to-measure stairs. Designed to your requirements, our simple and effective solutions are quick and easy to install and designed to ensure the safety of all the people that use your facilities,
Our Design Office establishes your precise requirement and your products are manufactured in our workshop in Normandy before being shipped to your sites. Our experts work on every kind of project. Our company is particularly specialised in made-to-measure manufacturing and we do everything we can to deliver the best solution for your project.
All our products comply with the various regulations which are currently in force: NF, EN and ISO.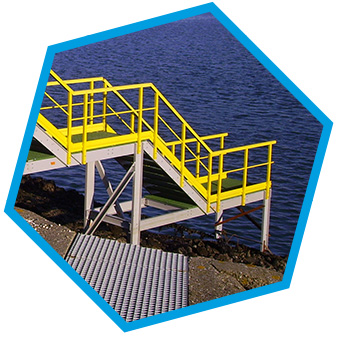 The advantages of composite materials for assembly
Products made in a composite material have a long lifespan and do not require any particular maintenance. These are two key benefits for products that must withstand harsh environments while ensuring long-term safety.
Assembling safe facilities is crucial for all companies, regardless of the field in which they operate. Unlike the galvanized steel or aluminium components, composite products are not affected by corrosion, rust and exposure to chemicals.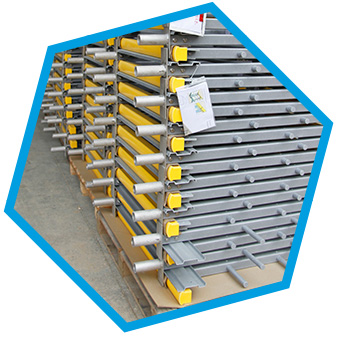 Your composite products delivered in pre-assembled modules
Idréva provides support throughout your project. From the drafting of the plans to the final delivery. We deliver to customers all around the world. In addition, our products can be installed by our in-house specialists in the north-west region of France. From Nantes to Lille and throughout the Paris region.
Our products are designed in pre-assembled modules so as to optimise transport and facilitate their assembly. For more information, please do not hesitate to contact us, our teams will get back to you as soon as possible.