Composite-part moulding for industry – Idréva
Our workshop provides composite-part moulding solutions to companies in industrial sectors. Find out more about our services.
Our workshop handles all your composite-part moulding needs
As a long-standing partner to industries based the north-west France and the Paris region, Idréva proposes composite moulding solutions for industry. Thanks to our expertise in the design and manufacturing of moulds for composite parts, we respond quickly and effectively to your requests.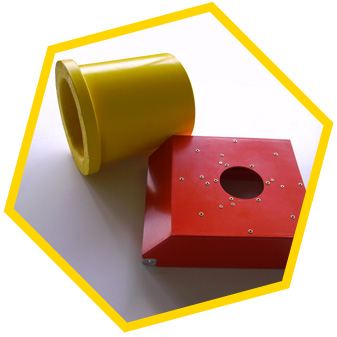 Moulding parts in composite materials
Our teams of moulding specialists work with various composite materials: glass fibres, carbon fibres or polyester. Whether for a "basic" or made-to-measure composite moulding project, Idréva provide a high-quality solution.
In order to respond efficiently to a wide variety of requirements, we have the requisite equipment and experience to operate three manufacturing processes for composite-part moulding.
Hand lay-up lamination: quick and economical, this process ensures aesthetic parts and good mechanical characteristics. It is used for the production of small series.
Vacuum-assisted RTM (Resin Transfer Moulding) injection: this industrial process guarantees optimum surface states and mechanical characteristics. It is used for the production of medium and large series.
Vacuum infusion: This innovative process meets the requirements of regulations on VOC emissions. It combines RTM injection and infusion techniques using a reusable silicone sheet. Vacuum infusion produces parts with a similar quality to those produced through injection but at a lower cost. This process is used for the production of small and medium series.
Moulding workshop: composites in every shape
Because it can be used for all shapes and 3D volumes, composites are the ultimate design material. Composite materials can be used for yacht hulls, fairing on sports car, plane fuselages, spare parts or industrial parts.
Composite materials are innovative and have several benefits: our teams' experience allows them to take full advantage these qualities. We produce made-to-measure moulds and undertake to fulfil your order in the shortest possible time.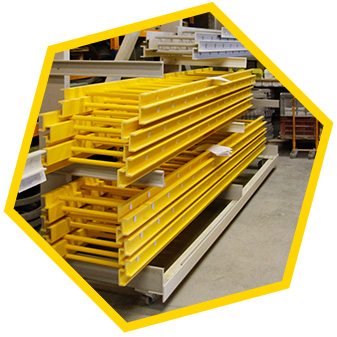 The professions of our composite-moulding workshop
Idréva is a French company that provides its expertise to companies around the world. We work hand in hand with on your projects, whatever the geographical location or technical characteristics. Several parameters need to be taken into account to establish the production details: the geometry of the parts, their mechanical and chemical properties, and the budget. Contact Idréva's teams for further information.
If you need assistance in installing Idréva's composite products, our specialists are at your service to carry out the installation in the northern and western regions of France.